Really really enjoyed this game so far so was inspired to put a few commissions to one side and get the minis painted pronto.
Top marks on background and stories, these chracters really come to life!
I would highly recommend this to anyone out there, Great background story,endless strategy, action and fun but relatively simple to pick up and understand, it also uses a scenario auto generating system (SAGS) to create a different mission based game each time you play!
In terms of the actual game mechanics think xcom computer game meets board game!
These are done in what I would call my cheap n cheerful speedpainted style (over a couple of mornings)
Just straight forward airbrush and line techniques for a bold eyecatching finish, no point spending too much time on them as they will recieve a lot of heavy traffic and inevitably end up thrown in a zip bag and stuffed into a once tidy box at the end of our gaming sessions in the early hours when we are bleary eyed and feeling bilious from too much tea and Haribo!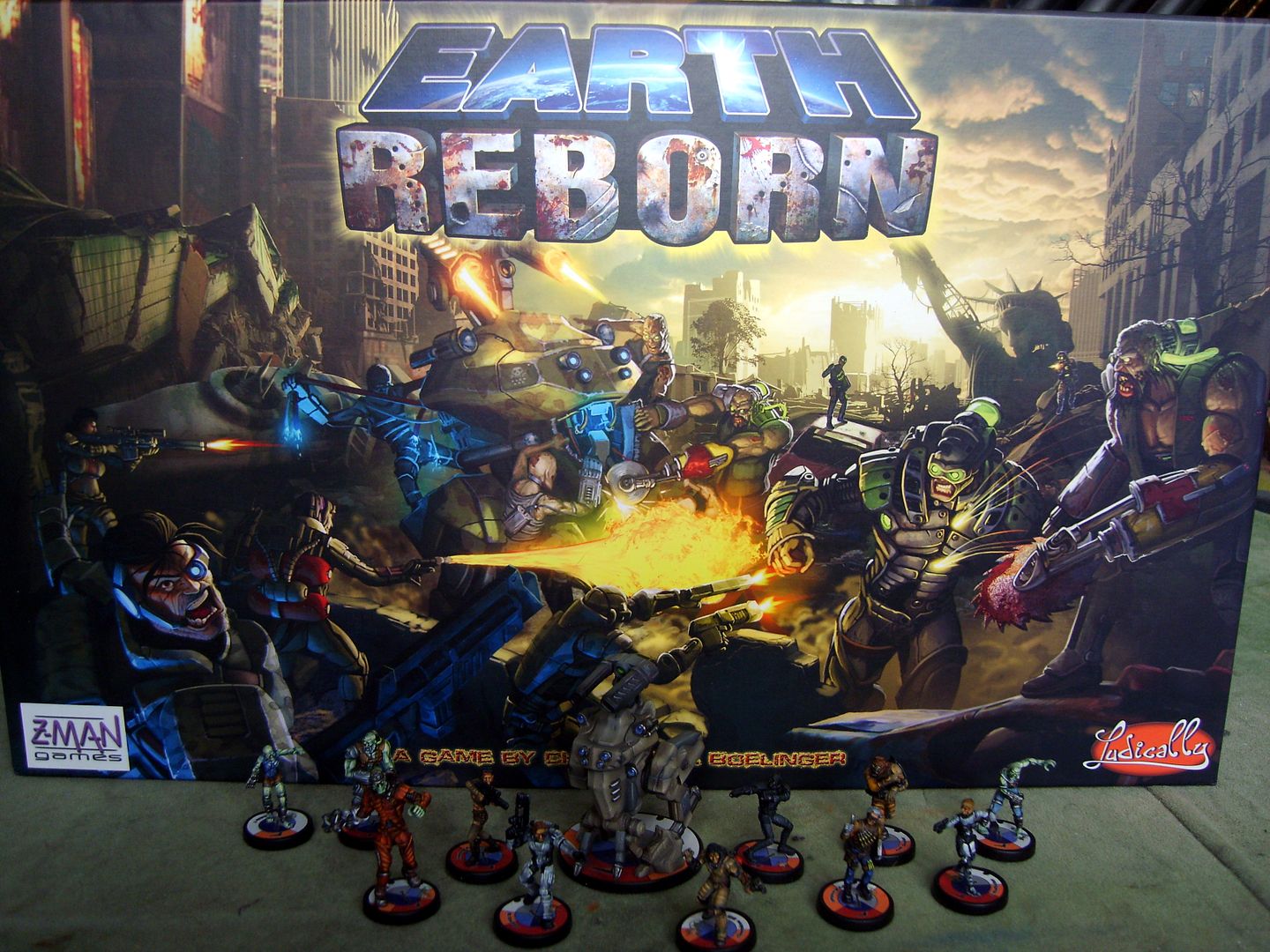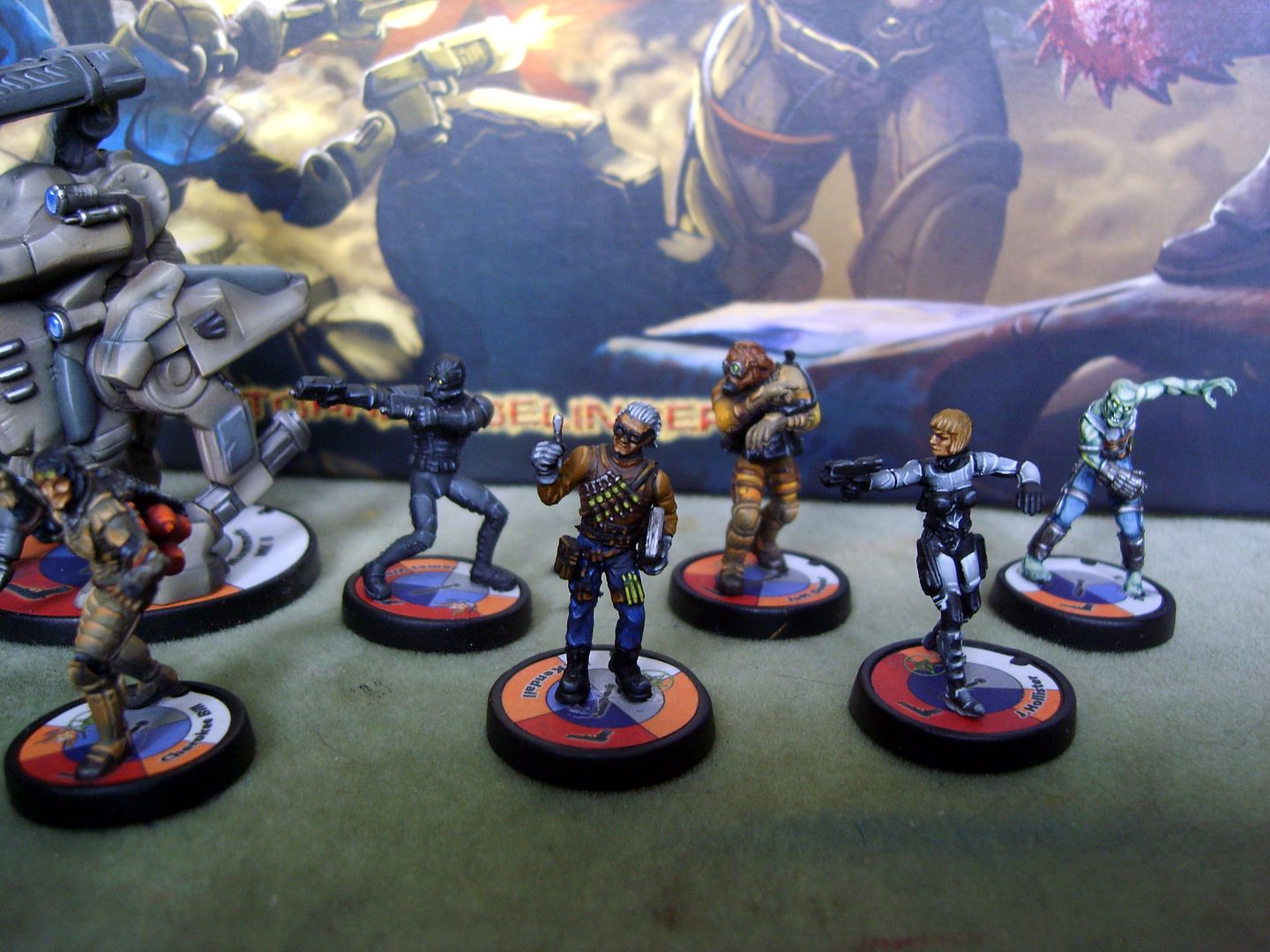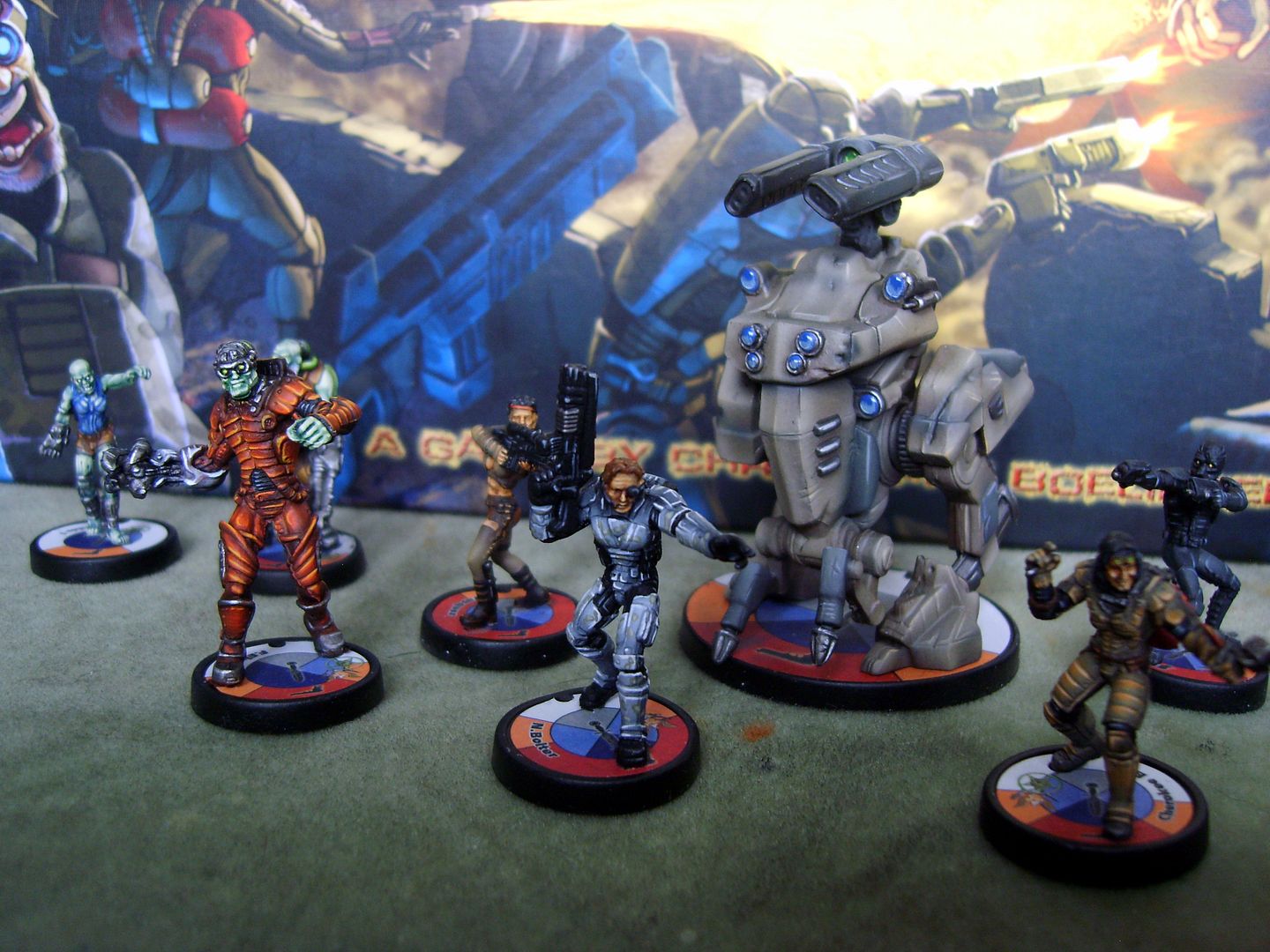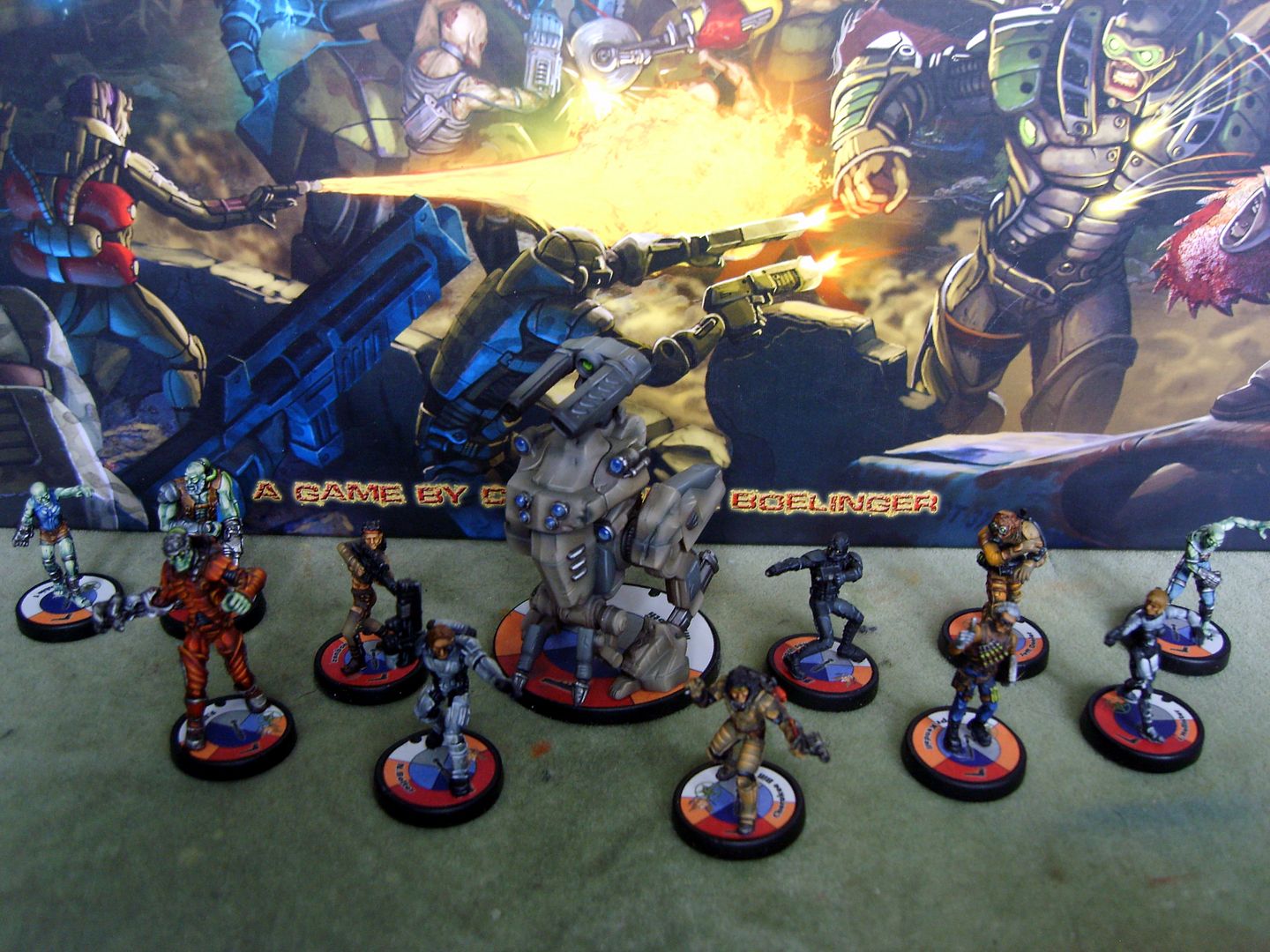 A rundown of the in box characters, these are the Salemite forces from left to right - Zombie 1 and zombie 2!, Jack Saw, Jeff Deeler, Franck Einstein, Jessica Hollister, Professor John Kendal Jr and Cherokee Bill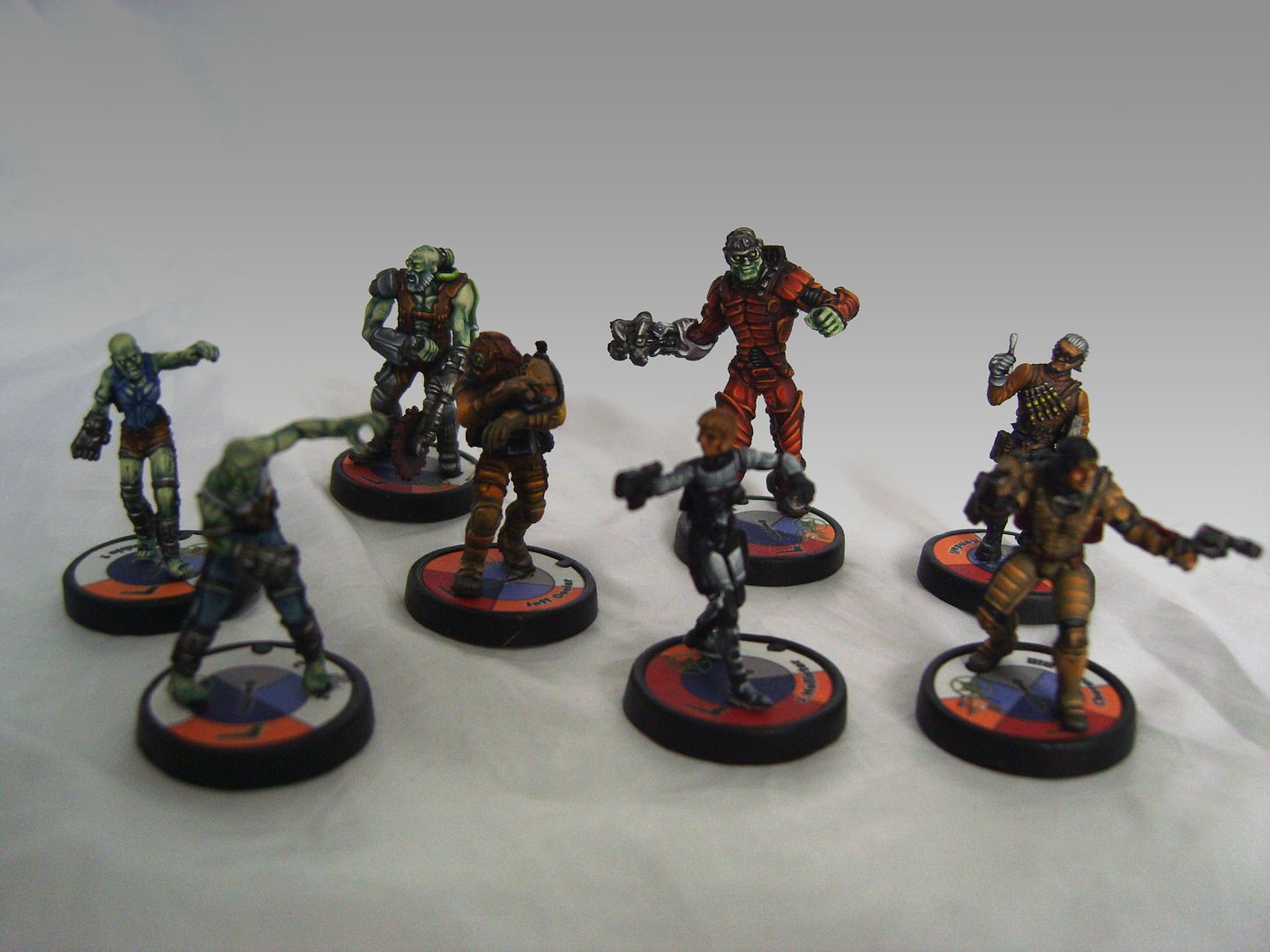 The NORAD forces from left to right - Lieutenant Monica Vasquez, Agent James Woo, Mammoth MK II Combat Walker and Colonal Nick Bolter