Yeah me too!
If like me you have an extensive collection of board games you will have probably experienced the usual custom game dice that we all know and love, probably run into situations where you always seem to be just short of enough to roll them all at once or share them between players to speed things up too...most annoying!
Anyhow, here is a cheap and easy way to create new ones!
Step 1. Get your gear together, you will need some clear decal sheet, gloss spray varnish and of course some blank dice!
Dice can be picked up from ebay lots of different colours to choose from to match your requirements. The decal sheet can be picked up at the same place, it may seem expensive at first but lasts forever and if your into your hobbies the options of creating your own custom decals is endless!
For this example I used the dice from Earth Reborn
Here are the blanks, fresh out of the envelope!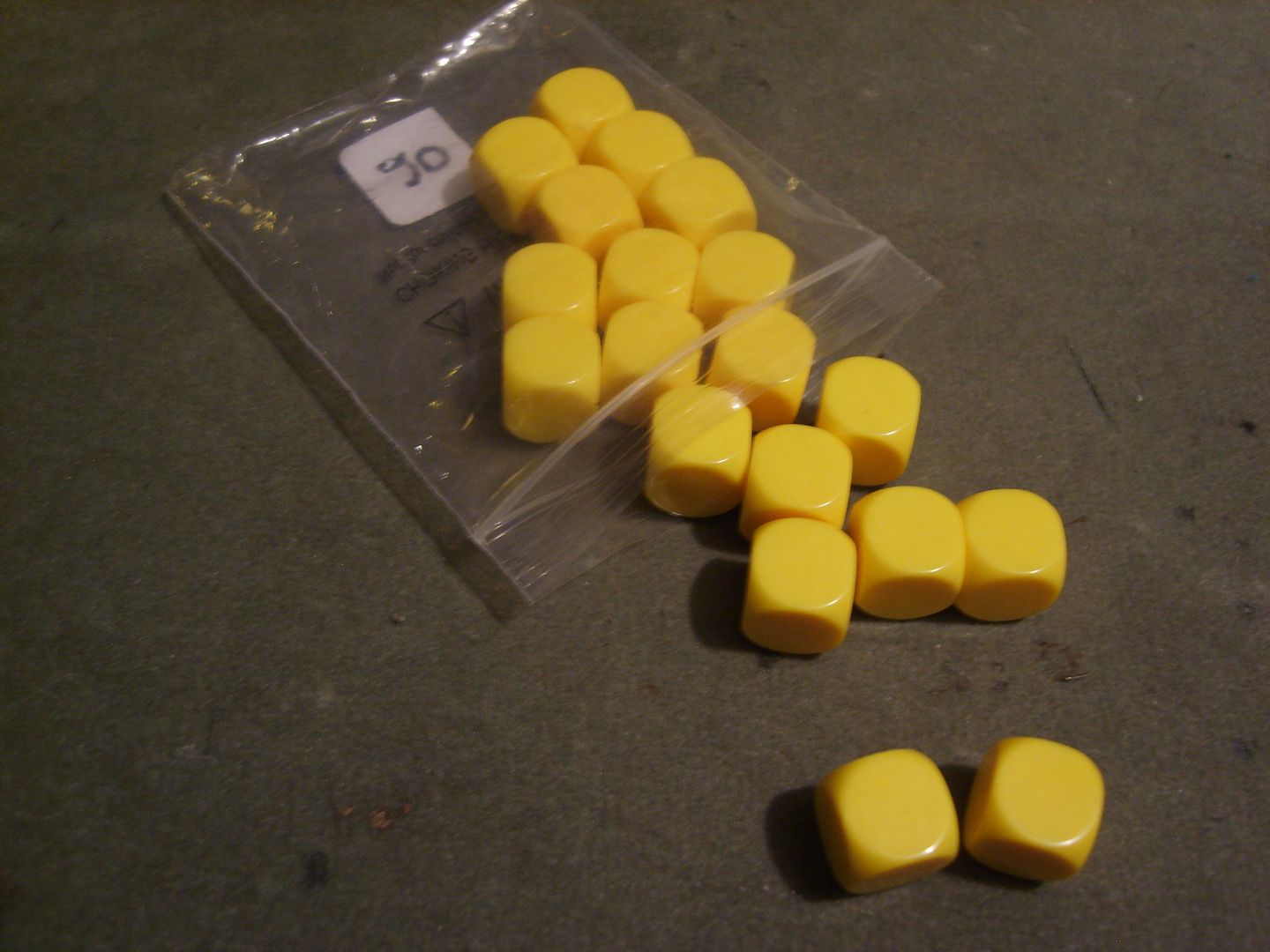 Step 2. Take digital pictures of each face of the original dice then clean them up in the graphic software of your choice (literally a ten minute job)
You should end up with something similar to the files below. The ones with the green background are the originals, the clean ones the files we shall use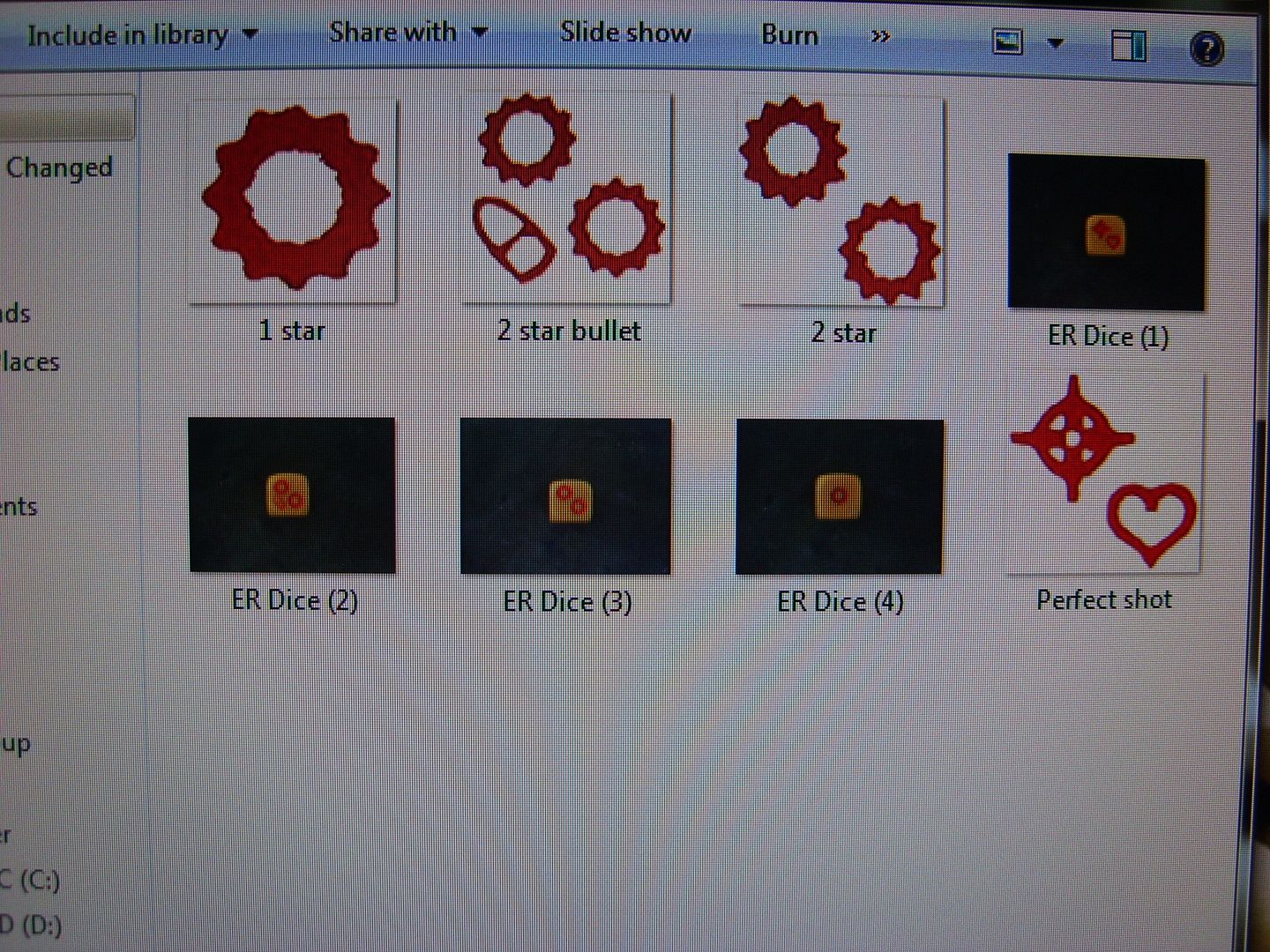 Step 3. Measure the face of your dice and scale the designs appropriately, then simply print them to your paper of choice. Note be sure to buy the correct paper for your printer, there are laser and ink jet decal papers available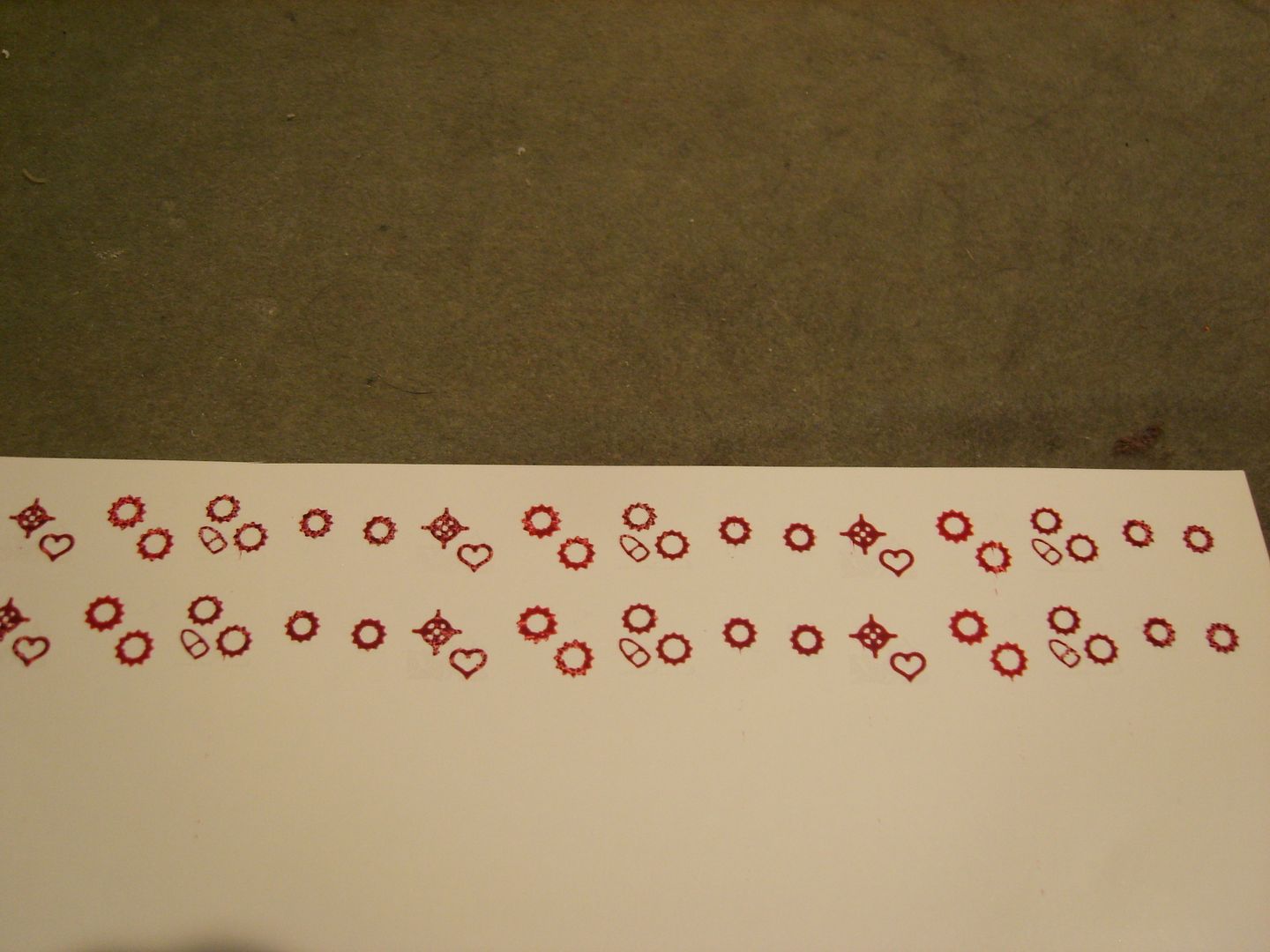 Step 4. Seal the decals with a good gloss varnish, Krylon seems to be the name of choice but I find the cheaper plasticote is just as good and easier to get hold of, these acrylic sprays dry in about 10 minutes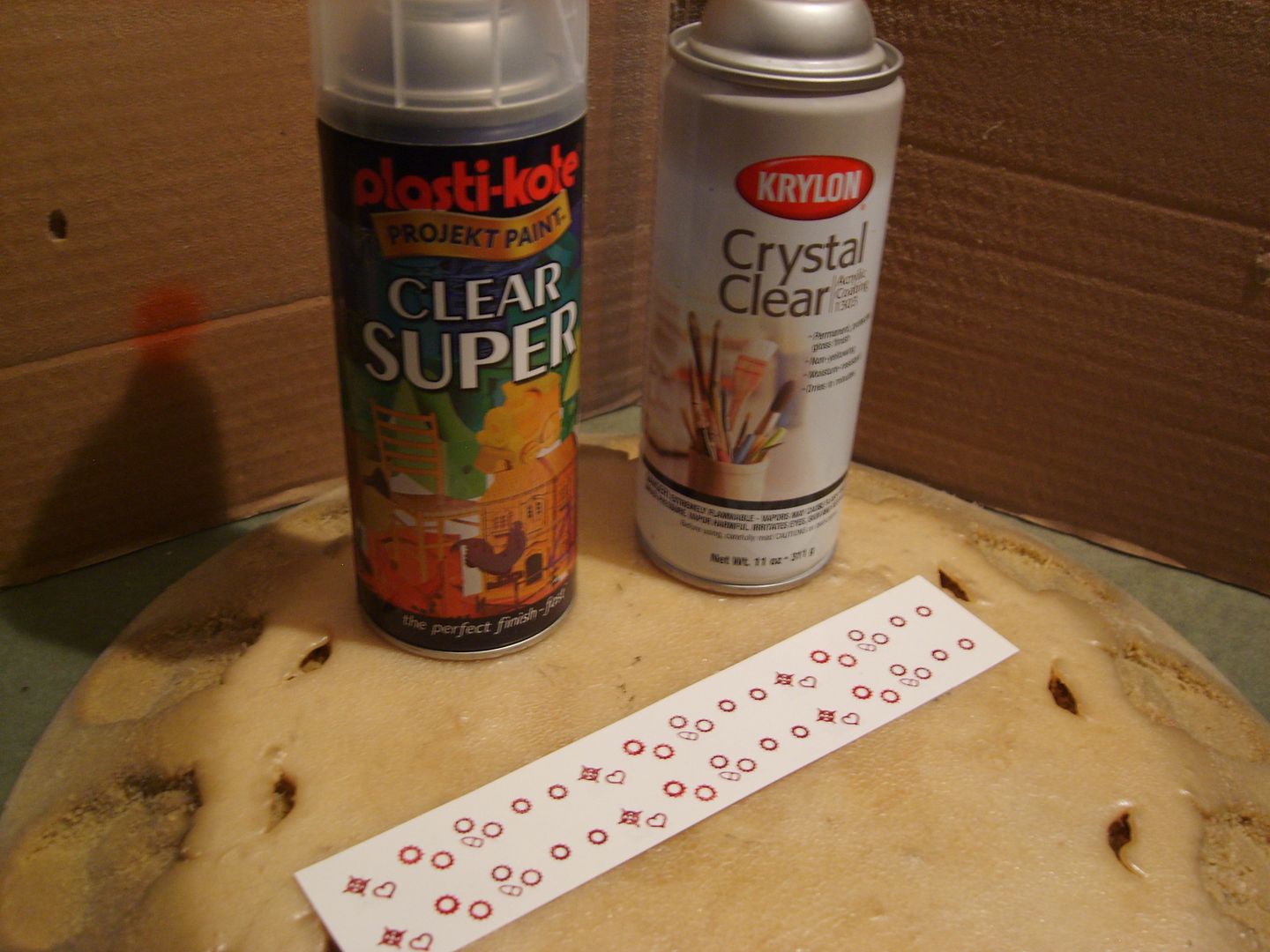 Step 5. Cut out the individual designs ready for application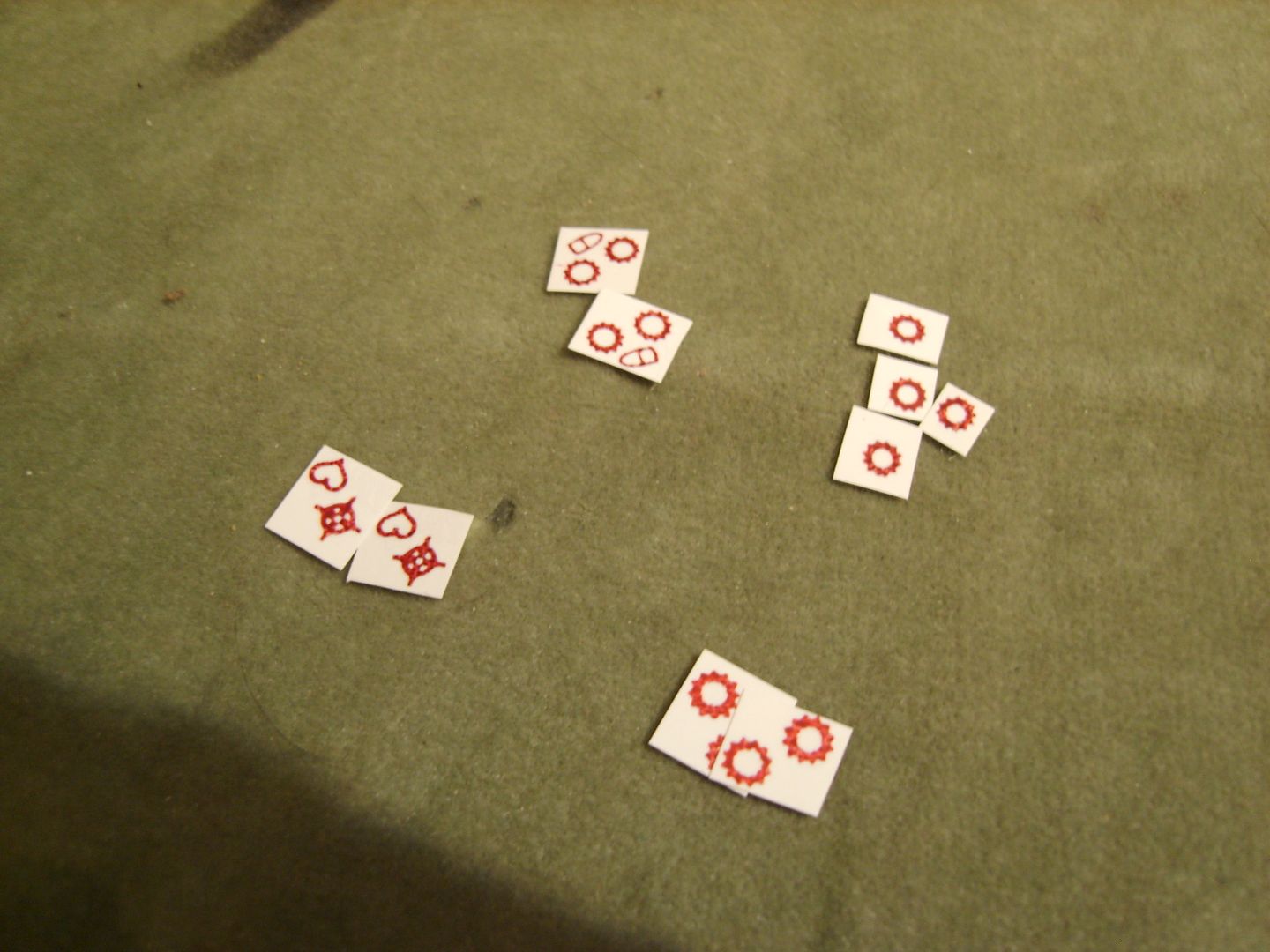 Step 6. After the decals have been applied seal them onto the dice faces with a good coat of the gloss varnish. I use an original dice as a template to make sure you put the designs on the right faces, in retrospect I don't think it matters as long as there are the right number of alternatives on the dice but it DOES stop anyone crying unfair in the long run if they are grasping at straws as to why they are doing so badly!!!
Voila....a new set of Earth Reborn dice in about 1 hour!